54th Symposium on Theoretical Chemistry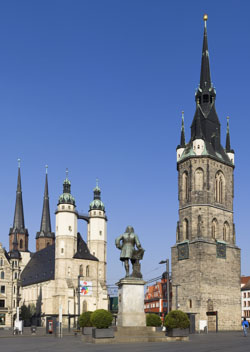 [Image by OmiTs]
The 54th Symposium on Theoretical Chemistry (STC) took place in Halle (Saale), Germany, from 17. to 20. September 2018. The topic of the conference was "Non-Covalent Interactions". We thank all contributors for a successfull conference.
Some photos are already online, see category Photos.

The presentation timer software will be available for free download in a few weeks here.

Directly after the STC 2018, a TURBOMOLE Workshop will take place in Jena, which is very close to Halle (Saale).
If you have any questions, please feel free to contact us.
This website has been developed by Martin Brehm.