54th Symposium on Theoretical Chemistry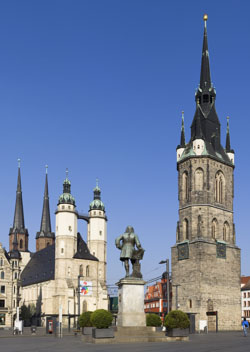 [Image by OmiTs]
The 54th Symposium on Theoretical Chemistry (STC) will take place in Halle (Saale), Germany, from 17. to 20. September 2018.
The topic of the symposium will be "Non-Covalent Interactions".
The scientific program will run from Monday, 17. September, 9:00 a.m. until Thursday, 20. September, 1:00 p.m.
A welcome reception will take place on Sunday evening (16. September, 2018).
The list of invited speakers is now online.
Detailed information on the conference will be published here in the beginning of 2018. This is also when the registration is scheduled to start.
If you already want to plan your trip, please visit the Location & Travel page. Preliminary information on the starting and ending time of the scientific program can be found on the Program page.
We offer free child care during the conference (Monday morning until Thursday noon). If you are interested in our child care program, please write us a short notification via e-mail.
Directly after the STC 2018, a TURBOMOLE Workshop will take place in Jena, which is very close to Halle (Saale).
If you have any questions, please feel free to contact us.